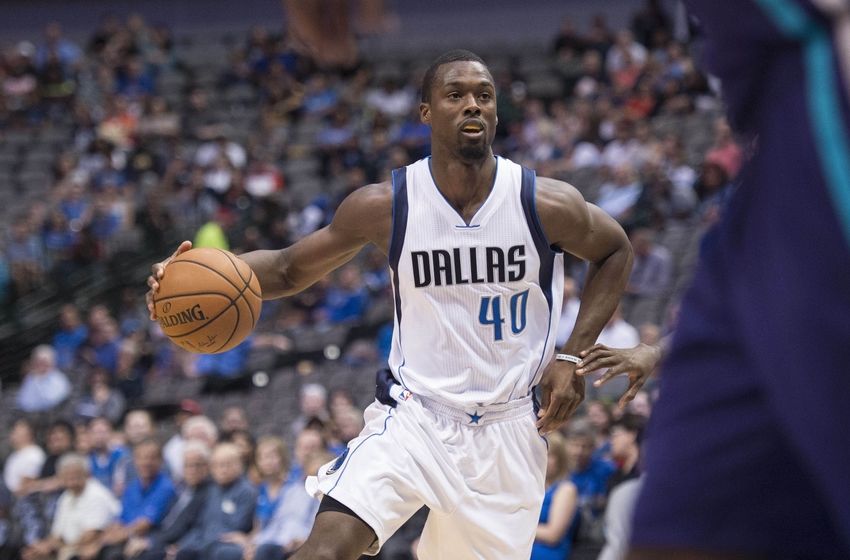 Maybe the 2017 portion of this season will be a good thing for this Dallas Mavericks bunch.
With the calendar now reading 2017, the Mavs did a good job putting a good foot forward with a 113-105 victory over the Washington Wizards on Monday night.
Dallas gave the energetic crowd at the American Airlines Center plenty to cheer about as some late game heroics put away the game for good.
Three point shooting was the theme for Dallas throughout the game, hitting 17 on the night, but the biggest one came from leading scorer Harrison Barnes with just 24 seconds left.
Barnes, who finished with a team high 26 points, received a nice extra pass from Wesley Matthews and drained a wide open three from straightaway to give Dallas an insurmountable 8 point lead with just 24 seconds to play.  Barnes shot 8-18 from the floor from the game, but was just 2-6 in the 4th quarter prior to hitting the dagger shot.
"It was one of those "finally" moments," the Mavs go-to guy said after the game.  "I had missed shots down the stretch, but I tried to just relax."  With his recent game winner over the Clippers, Barnes is polishing his closer resume with every close game that passes.
The Wizards were led by a combined 52 points from their backcourt of John Wall and Bradley Beal.  Wall finished with just 27 points after putting on a show with 20 points in the first half.  Washington, on the second night of a back to back, lost energy in the second half where they were outscored by 14.
In one of their most balanced performances of the year, the Mavericks had six players score in double figures.  Notables include a 16 point effort from Seth Curry off the bench and 11 points and 9 rebounds from Dirk Nowitzki in just 24 minutes at the center position.
Dallas is now 4-2 in their last 6 home games to get to a 7-9 record for the season.  With their 11th win of the season, they're also back to playing .500 basketball since their dreadful 4-17 start.  Things have been looking up for the team as of late, and the schedule might suggest there's reason to expect more of the same.
Six of Dallas' next seven games are against teams under .500 and that includes a matchup Thursday with the only team below them in the West standings: the Phoenix Suns.  They also play the Minnesota Timberwolves twice in that stretch and they have certainly underwhelmed this season as well.
Tip-off against the Suns is set for 7:30 Thursday night at the American Airlines Center.  Stay tuned to Mavs Fanatic for more coverage.
Follow the author on Twitter @DylanDuell
COVID-19 Latest News and Information