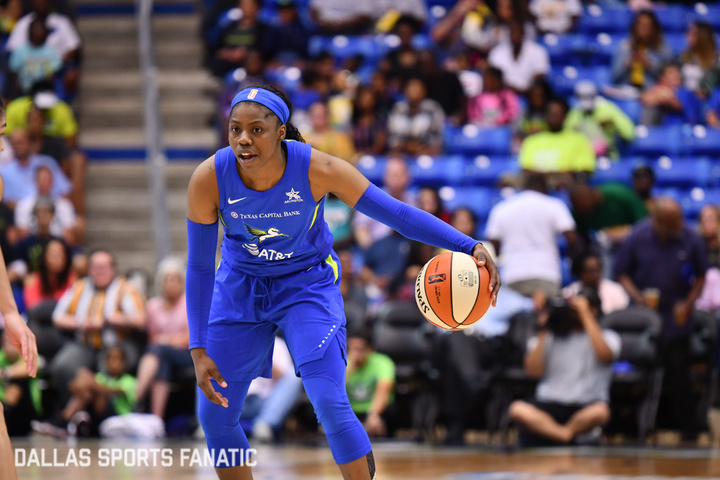 Dallas Wings
Arike hits a season-high in Wings win over Mercury
The Dallas Wings took on the Phoenix Mercury for the second time this season and clinched a 95-89 revenge victory. Arike Ogunbowale was the star of the...
1)The Rookie of the Year conversation starts now and Satou Sabally is the center of it. The Dallas Wings (2-1) defeated...

The Dallas Wings are coming off a season-opening loss to the Atlanta Dream and now they're taking on this year's No....

The WNBA released the 2020 season schedule set to take place in Brandenton, Florida at IMG Academy. The Dallas Wings will...

Last week the WNBA announced plans to return to the court for the 2020 season. The league is rolling out a...

Players across the WNBA express solidarity after nationwide protests in the wake of the murder of George Floyd. People of...

The former Oregon star and No. 2 pick in the WNBA Draft Satou Sabally is headed to Dallas once everything clears...

Welcome @BallySatou. Dallas is a great spot to be!!! Let's go!! — Dirk Nowitzki (@swish41) April 17, 2020 Watching @WNBA draft!...

The Dallas Wings made some seriously impressive selections in the  2020 WNBA Draft  2. Satou Sabally This delightful pick came as...

Dallas Wings Center Imani McGee-Stafford is taking a temporary hiatus from basketball to follow her dreams. "I am very thankful to...

While the majority of you guys are quarantined during this time, I have also been home for the past week. However,...

The Dallas Wings are nearly unrecognizable after the departure of key players to the WNBA Free Agency. They aren't all losses,...

There has been a lot of uncertainty regarding Skylar Diggins-Smith and her compromised return to the Dallas Wings next season. That...

The Dallas Wings have released a full 2020 schedule that entails the recently announced modifications to season scheduling and player benefits....
More Posts