What to do with the final 15 Mavs players of the 2012-2013 season?
With a bevy of changes on the horizon in Mavsland, let's take a glance at the 15 players on the 2012-2013. We'll take time to discuss who we think who will definitely be back, who should return and those on a thin line.
It's never simple to determine exactly who will fall into the needs while a whirlwind of changes occur, but we're going to base this on the season's production and abilities to best contribute in Dallas going forward.
Below the Mavs are listed by minutes played per game with the exception of listing Dirk Nowitzki ahead of O.J. Mayo.
Green Light – GO | Yellow Light – CAUTION | Red Light – STOP
The 15 Mavs players to end the season in Dallas: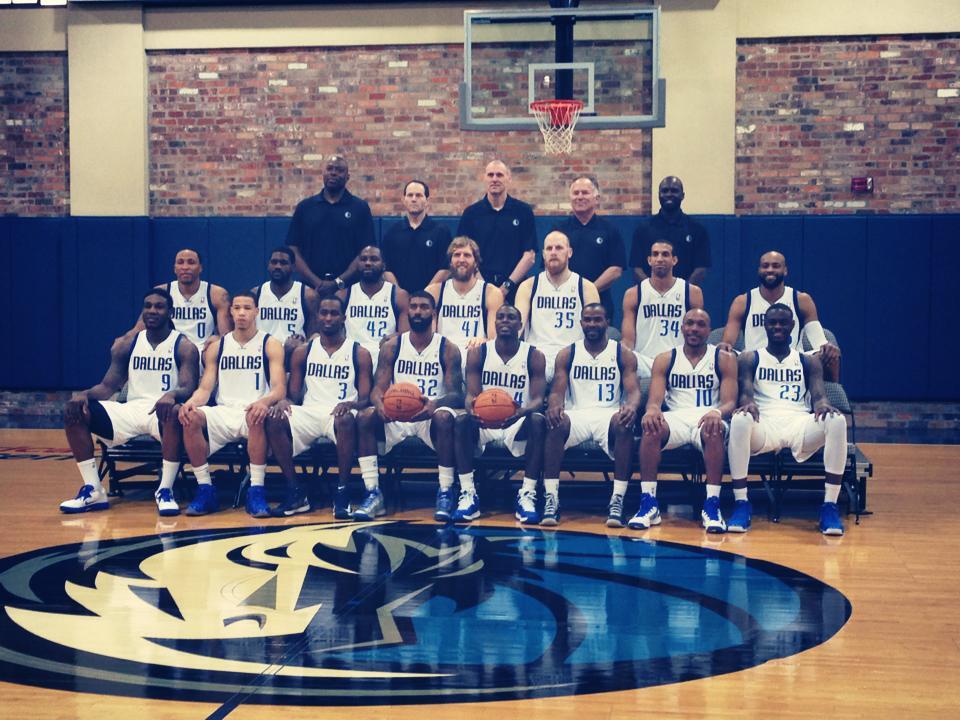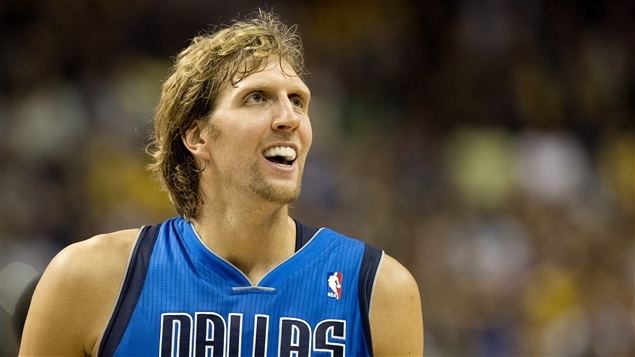 Dirk Nowitzki – 31.3 MPG (Under contract in 2013-2014)
Ryan Wilson: GO Ladies and Gentlemen, the Pride of the Dallas Mavericks. The Tall Baller From The G. One can only hope that Nowitzki gets some solid talent to surround him for the final stage of his career. After missing 27 games to start the season, and having to get his conditioning in order, he began to show signs of his old self the final few weeks of the season.
Damian Jackson: GO for the greatest Dallas Maverick ever. Dirk said he belongs to the city of Dallas and wants to never put on another NBA jersey. Mark Cuban, Donnie Nelson and all Mavs fans share the same feelings. The soon-to-be father is the easiest decision.
______________________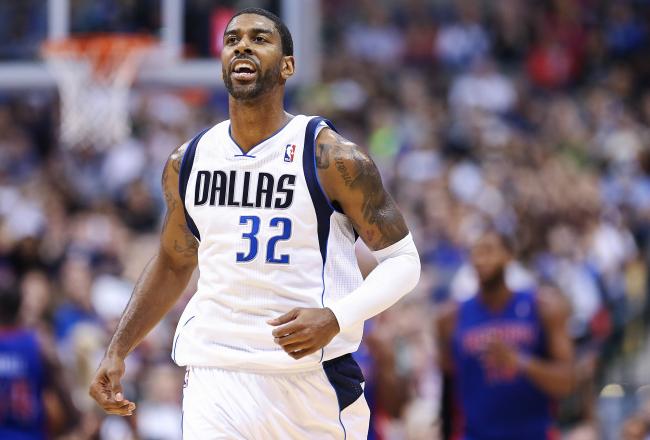 O.J. Mayo – 35.5 MPG (Unrestricted Free Agent)
RW: CAUTION the man that everyone has a different opinion on going into next season. Mayo started off his 2012-2013 campaign on a very high note, but fizzled as the season continued. His inconsistent shooting combined with his poor ball-handling skills make him tough to go forward with. However, you forget that Mayo is only 25 years old, and even though that excuse is getting old, he can still be molded into a fine sixth man. A starter he is not, and it's important the Mavericks know that when negotiating with him.
DJ: CAUTION with the 25-year old shooting guard. His choice to become a free agent made financial sense because he simply wants a longterm deal for security. The Mavs and Mayo appear to want one another going forward, but at what price? I think Mayo at $5M-$6M annually over three of four years is reasonable. Even better would be using Mayo as the sixth man, a role Jason Terry also shifted to and had great success.
______________________
Shawn Marion – 30.0 MPG (ETO for 2013-2014)
RW: GO Marion will most likely opt in for his $9.3 million and stay with the Mavs for the 2013-2014 season. The "Matrix" had a very solid year, and his numbers increased across the board from last year. He still remains a solid defender and can still be very effective around the rim.
DJ: GO with the only other mainstay from the champion team besides Dirk. Matrix fully expects to stick with Dallas on his $9.3M. He's aging, but you wouldn't notice since he always plays hard and still remains among the league's best defenders. Only way Marion isn't a Mav next season is if the MBT utilizes him as part of a high profile blockbuster deal/signing that clearly improves the roster.
______________________
Darren Collison – 29.3 MPG (Qualifying offer for 2013-2014)
RW: STOP Collison was brought in to be the Mavs point guard, and one who could possibly be the point guard of the future. After 47 games off inconsistent play, he was summoned to a bench role, where he flourished often. He is a restricted free agent, and after saying he wants to be a starter, it should prove to be the end of a short road in Dallas for DC.
DJ: CAUTION for the speedy Collison depending on the situation. The Mavs front office knows they cannot go into next season with DC as the starting point. Despite his view, Collison excels as a change of pace PG off the bench. If the Mavs can add a quality starter and don't select a PG in the draft, I think they will try and convince DC to return as a reserve. That may be easier said than done.
______________________
Vince Carter – 25.8 MPG (Under contract in 2013-2014)
RW: GO Vinsanity proved to be a major punch off of the bench, and had the Mavericks competed enough to make it to the post-season, could've proven to be a candidate for "Sixth Man of The Year". He shot a higher percentage from the field, and from behind the arc. He is set to make a little over $3 million next season, and should be a solid bet to produce off the bench again next season.
DJ: GO for the former half MAN/half AMAZING. He was outstanding in other ways this year besides his signature high-flying jams. He became a major locker room/veteran presence and shot the 3-ball with his most success since his third NBA season in 2000-2001. VC is set to earn $3.81M next season and he's one of the league's top value players based on a production-to-cost ratio (Excluding players on rookie-scale contracts).
______________________
Elton Brand – 21.2 MPG (Unrestricted Free Agent)
RW: STOP Brand was brought in on a very small one year deal, and after enduring an injury plagued season, contributed very little. He averaged career lows in points, rebounds, and assists. While that has a large part to do with playing significantly low minutes, he is more likely to join a team where he can finally get a chance at his first championship.
DJ: CAUTION As most guys say, Brand wants back in Dallas. He did add that he prefers strictly backup PF minutes, not center. EB plays with force and would be a great keep if he earned similar or less money than this year ($2.1M). He shouldn't be a top priority and therefore patience will be important. Once the dust settles, Mavs can see what they have left to offer the former Dukie.
______________________
Chris Kaman – 20.7 MPG (Unrestricted Free Agent)
RW: STOP Kaman was brought on to a Mavs franchise who struggled ever having a consistent big scoring option. Kaman was also plagued with a few injuries during the season, but could never really mesh with this ball club. As a result, he lashed out at coaching and upper management a few times, resulting in his worst year in terms of scoring and rebounding.
DJ: STOP for a center I was initially quite happy about signing last summer. Kaman can score, but he doesn't bring much else on the court. Despite their friendship, their partnership on the floor didn't flow as well. Dirk needs a rim protector at center for the utmost success of the team. Not sure Kaman wants to take less money to be a reserve center. Therefore I believe he will receive better offers elsewhere and move on. The Mavs won't stop him.
______________________
Mike James – 19.2 MPG (Unrestricted Free Agent)
RW: CAUTION The Mavericks brought in James once Derek Fisher pulled the ol' Lookly Lue on the Mavericks, leaving them for family issues only to eventually join the rival Oklahoma City Thunder. While James shot pretty well from beyond the arc, he failed to do so overall, shooting only 37% from the field. He has played for 11 teams in his career and most signs point to a 12th here in the near future. I could, however, see the Mavericks keeping him as a player off the bench.
DJ: GO even though this seems crazy. At one point I had been calling Mike James 'Tenday' but he's an ultra competitor, plays with heart and has embraced the Mavs fan base. If James wants to stick around to be the second/third string PG at the vet minimum, I have no issue with it.
______________________
Brandan Wright – 18.0 MPG (Unrestricted Free Agent)
RW: GO Brandan Wright had a good year, once Carlisle decided to let the kid play. We might not be able to see much more of him in a Mavericks jersey, as other teams would likely be able to outbid the Mavericks for his services, as the Mavericks try to free up as much cap space as possible. The Mavericks front office has made it very clear they want him to stay, which is an approach I would have to agree with.
DJ: GO without almost any doubt. BWright finally received consistent minutes and his confidence flourished along with his game. He still has some flaws with defensive rotations and covering bigger centers, but he's more than made up for it offensively and improved rebounding. Wright will command more than the minimum he's had the past two seasons and the Mavs should pay him fair to watch his prime years develop in Mavs Blue.
______________________
Jae Crowder – 17.3 MPG (Under contract in 2013-2014)
RW: GO I like Jae Crowder. I don't care what everyone says. He's young, and makes a lot of mistakes, but he's young. He's a very physical player and if he can work on his shooting and presence in the open court, Jae could prove to be a very nice piece off the bench.
DJ: GO for the tough Marquette product. Crowder proved to be a solid rotation player most of the season drafted in the second round. He's guaranteed money next season at a very reasonable price and fits in the Maverick future plans. However, it is possible Jae becomes a sweetener in an offseason trade, but if he avoids that fate he'll return to the play where he wants to call home – Big D.
______________________
Roddy Beaubois – 12.2 MPG (Qualifying offer for 2013-2014)
RW: STOP Poor Roddy. Another up and down year led to him finally putting together some solid games, only to break his hand immediately after. It's always been an up and down career for Roddy as Maverick, and this seems to be the straw that broke the camel's back.
DJ: STOP in what should mark the end of Roddy Buckets with the Dallas Mavericks. A guy who showed incredible promise his rookie season never panned out due to several injuries that hindered his progress. The MBT has waited long enough and will likely not bring Roddy B back for a fifth season. For sure…
______________________
Bernard James – 9.9 MPG (Non-Guaranteed for 2013-2014)
RW: STOP Bernard actually cracked the starting lineup a few times this year, but seriously, who didn't? His numbers weren't anything to take note on, but he did seem to be a presence on the defensive end. He has a non-guaranteed contract for next season, so could be on his way out.
DJ: CAUTION here simply because Sarge and Brandan Wright are redundant. Wright is younger and has an advanced offensive arsenal. Both protect the rim in similar manor. The price isn't the issue so it'll come down to fit. James wouldn't be a bad third string center if the Mavs can acquire a full-time starter for the position. My guess at this point is Sarge returns, there's no risk.
______________________
Anthony Morrow – 4.8 MPG

RW: STOP Morrow was brought in to hopefully give the Mavericks some shooting options off the bench, but never really was given the opportunity. He will now be a free agent, and seeing as there are better options out there in terms of shooting guards, it figures to be a short stay for him.
DJ: GO and light it up A-Mo! Morrow came to Dallas midway in the season, but didn't crack the rotation behind Mayo, Carter and Crowder. Morrow's chances of returning may depend on what happens with Mayo. Fans love Morrow and he owns one of the purest jumpers in the league. Will he get an opportunity with the Mavs? He has my vote.
______________________
Jared Cunningham – 3.3 MPG (Under contract in 2013-2014)
RW: CAUTION Not really sure what the deal is with J1Flight. His athleticism is off the chart, but he is a work in progress. He still has another year under contract, so hopefully the Mavs can do some work and get him ready to contribute.
DJ: STOP even though he's on a first round guaranteed deal. I think it's very likely Cunnington ends up dealt over the summer in some kind of trade. He never really made an impact for the Mavs, spending much time with the D-League affiliate Texas Legends. He's got the athletic aspect on his side, but development needs to happen, but finding court time with Dallas may not happen.
______________________
Josh Akognon – 3.0 MPG (Unrestricted Free Agent)
RW: CAUTION Akognon was on the Mavs for 8 games, and played a total of 9 minutes in 3 games of action. While there could be potential there, he is not under contract. He could come back for a small contract and see what he could become as a Maverick.
DJ: STOP although he's a cool ass story. Akognon straight killed the Chinese league with a 29.0 point per game average. He did play in three games for the Mavs at the end of the year and scored his first NBA points. That said, Akognon will more than likely find work elsewhere in the association or back overseas.
______________________
Now it's your turn; tell us who you think should be Mavericks next year. Also who you feel it's time to move on. It's going to be one of the craziest and most active offseasons for the Dallas Mavericks. Gear up MavsNation!
– Mavs Fanatic Founder & Partner Ryan Wilson, Damian Jackson