Monta Ellis appears to be the newest member of the revamped Dallas Mavericks backcourt. Ellis joins Jose Calderon, Devin Harris, Wayne Ellington, Gal Mekel, Shane Larkin and Ricky Ledo in a more than crowded fresh crop of guards.
UPDATE: Mavs and Devin Harris mutually shelve the 3-yr $9 million contract. The news on Harris reportedly quickly led to Dallas' agreement with Monta Ellis. Ellis' other options were Sacramento, Atlanta and Charlotte.
Former Mavs guards Darren Collison and O.J. Mayo feel like a distant memory. Collison is officially a Los Angeles Clipper now and Mayo remains on course to land with the Milwaukee Bucks on a three-year deal worth $24 million.
The deal for Ellis, a 27-year-old scoring guard, appears to land in the three-year $25-$30 million range. Originally reports said the Mavs and Bucks could orchestrate a sign-and-trade deal to send Ellis AND Samuel Dalembert to Dallas, but with the Harris deal off the table Ellis' signing will be straight up. The extra space will likely be used on a big man.
Ellis' free agent market cooled after he turned down an extension with the Bucks worth $36 million over three seasons. He went on to fire his longtime agent Jeff Fried and switch to Dan Fegan.
Last season with Milwaukee, Ellis averaged 19 points and 6 assists. The negatives come in the form of Ellis' inconsistent and ill-advised shooting. Ellis shot 42% from the field and a discouraging 29% from three.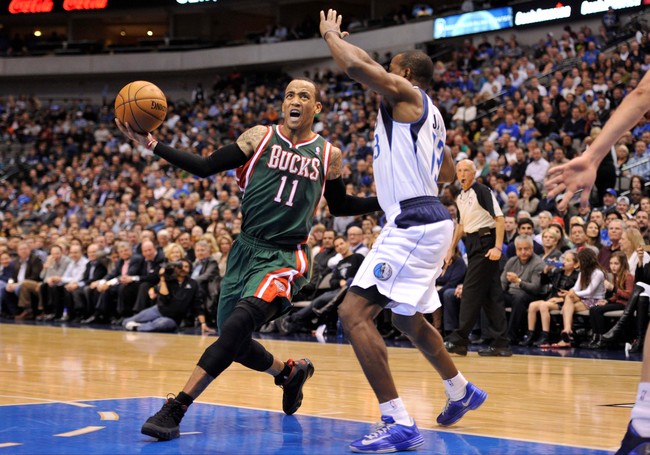 With the new signing of Monta Ellis a few questions have been raised – Why another guard? How good will Ellis be? How will he benefit the Mavs?
Well as you know as a championship team, Mavs ran with three guards, so going small will not be a foreign concept. Now with the addition of Ellis, Mavs are looking just at that with the possible three guard line-up of Calderon, Harris and Ellis.
Now the question of how well will Monta perform, well he now has the help of Dirk Nowitzki who will open the floor and give Ellis plenty of space on the court. Something Ellis hasn't really had. Also with the help of a true pass-first point guard in Jose Calderon, Ellis will be getting more quality shot opportunities.
In addition Monta's career point average against the Mavs is 21.6 ppg, which is his highest average against any other Western Conference team. While playing at the American Airlines Center Ellis averaged 21.6 ppg, leading one to believe he really enjoys playing in Dallas.
It is in my honest opinion that adding Monta Ellis is a huge improvement to the already guard-heavy roster. Giving Mavs some depth, and most importantly adding back light to the end of the tunnel.
Expect Ellis' player efficiency to improve in the Mavericks culture as he teams up with superstar forward Dirk Nowitzki and soaks in the coaching impact of Rick Carlisle.
Check out this video breakdown of Monta Ellis against the Mavs by Rob Mahoney in 2009:
Ellis' 4th quarter takeover against the Magic:
More on the Monta Ellis acquisition to come, along with details of additional players changing places. Stay tuned!
Follow our newest team member and writer Kaomi Machelle' on Twitter @TheMavsMistress.
Damian Jackson is a partner at Mavs Fanatic. Follow Damian on Twitter @thedfactor and like our site's page on Facebook.