When I put together the projected starters for the 2021 season, most spots were easy to make. If the choice wasn't simplistic, it was between two dudes or a share between a position and designated hitter. Then we get to third base, and I feel like I'm back in Las Vegas playing the slots. I'm scratching my head at the direction the club will go at this important position. The Rangers don't have a primary third baseman, which could be how the entire first half of the season goes.
Elvis Andrus
As soon the club announced Isiah Kiner-Falefa's role as the starting shortstop, it took me a little bit by surprise. Trust me, it wasn't choosing Isiah as the surprising part. It was that the club deviated away from their long-time shortstop. I hear all the time about guys earning spots because of play, and those choices are quick picks. However, the Rangers are building that culture where your production equals your safety. "When you've earned your spot the way Kiner has, that's where I want the rest of the organization to understand, it's there for the taking," Chris Woodward told me Thursday.
What about Elvis Andrus? Well, it's an intriguing experiment for the Rangers. In his professional career (majors, minors, and foreign leagues), Elvis played at four different positions, but never at third base. At some point, I'm sure Elvis will connect with his old buddy, Adrian Beltre, for some tips and tricks in navigating the hot corner. It'll take some time to ease into a possible role, but hey, that's what Spring Training is for.
💥💥ELVIS ANDRUS💥💥

(via @FOXSportsSW)#TogetherWe pic.twitter.com/LOa9sWaPBn

— SportsDay Rangers (@dmn_rangers) September 9, 2020
Rougned Odor
For the first time in years, Odor is not the prime front runner for his position. Based on the club's direction, Nick Solak is the primary favorite at second base, with Odor competing for that spot. That doesn't mean it's second base or out for Rougie. Odor is another name on the third base list that the Rangers may utilize. The question is what's the plan for Odor in the spring? Is it to get more work at third, where he has a slightly better shot with uncertainty, or at second, his primary position? "It's tough to say. I would like him to move around. I want to see what it looks like first," Woody told me. Like Elvis, Odor hasn't played a lick at third base in his professional career, but if we've learned anything since March 2020, we all have to be open to doing stuff we've never done before.
Nate Lowe
The Rangers and Rays trade in December sent Nate Lowe to Texas. At that point, the Rangers knew who their first baseman was, and then Ronald Guzman had something to say about that. Guzy's excellent Winter just opened up competition at first base, and with Guzman having no options, the Rangers may have to make a sharp left turn. Lowe might get the nod at third if both he and Guzy knock it out of the park (figuratively and literally) in Spring Training.
Josh Jung
The likelihood of Josh opening the Rangers' season as their starting third baseman is about as likely as me getting a haircut (not good). Rangers personnel feel that Josh isn't quite ready for the major leagues yet, but the club included him on the Spring Training non-roster invitee list. So you're telling me there's a chance? Well, actually, yes, there is, according to Chris Woodward. "I don't plan on [Josh] breaking with us unless he goes nuts in Spring Training and earns it." The scenario likely rests like this. Suppose Jung prompts a crazy camp followed by Andrus, Odor or Nick Solak, Lowe or Guzman, and possibly Charlie Culberson and Sherten Apostel struggling heavily. If all of those dominoes fall, then Jung MAY get a shot (pretty much all seven of those guys have to disappoint). Bottom line, it's like that one team that has the 1 out of 160 possible scenarios in Week 17 of an NFL season where they can make the playoffs, fun to think about, but don't get your hopes up.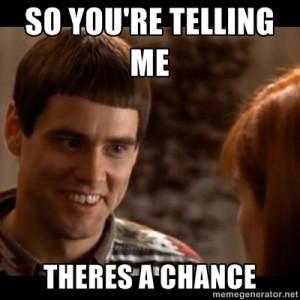 The Rangers have others to vie for the hot corner spot like Charlie Culberson, and who knows if any others get their crack. Bottom line: expect a new face at third almost every day come Spring Training. It's something that the club is looking forward to as well. It's that new Rangers' culture, "We're trying to build better men along as better baseball players. So when they learn, they have to fight for everything they have, they are never going to take anything for granted," Chris Woodward said.
Future looks bright. pic.twitter.com/7jxehDPjo4

— Texas Rangers (@Rangers) January 21, 2021