This series will begin today and run until February 20th (the NBA trade deadline), focusing on each current Mavericks player and their value on the trade market with other teams. We will work our way up from reserves to superstars on the roster. Be sure to check back every day as we countdown towards the trade deadline.
________________________
Players: Bernard James and Ricky Ledo
Will anyone realistically listen if these reserves are on the trading block?
Salaries:
James – $778,782; Ledo – $ 550,000
Age:
James – 29 years 0 months, Ledo – 21 years 5 months
Season Stats:
James: 1.2 PPG | 1.7 RPG | 0.1 APG; Ledo: 1.7 PPG | 0.2 RPG | 0.2 RPG
Potential: 
James – Rebounding, Shot-blocker off the bench for added front court depth. Low maintenance, good locker room guy.
Ledo – Long term project that could eventually be 6th of 7th man off the bench for playoff team.
________________________
Trade Value:
Bernard James is in his second season with the Mavs and has never really found a steady spot in Rick Carlisle's rotation. James is a great feel good story for the team and the NBA. James enlisted in the Air Force at age 17 and eventually rose to the rank of staff sergeant (hence his popular nickname "Sarge"). After later attending Florida State, James was drafted with the 33rd overall pick in 2012 by the Cavaliers before being traded to the Mavs along with Jae Crowder and Jared Cunningham for Tyler Zeller.
He has established himself as an energy guy and defensive minded shot blocker in Carlisle's 'Be Ready' system. The only problem with that is his size. Listed at 6'10", Sarge simply doesn't have the strength to offset the height differential (such as Dejuan Blair) that comes with pounding against NBA giants like Marc Gasol, Dwight Howard and Tim Duncan.
James has played in only 19 games this season with a season-high 22 minutes in a blowout to the Kings in which he put up seven points and six rebounds. At 29 years of age, James doesn't have the advantage to grow in time. If James was too be moved, it would likely be with another player or too make room for another player.
________________________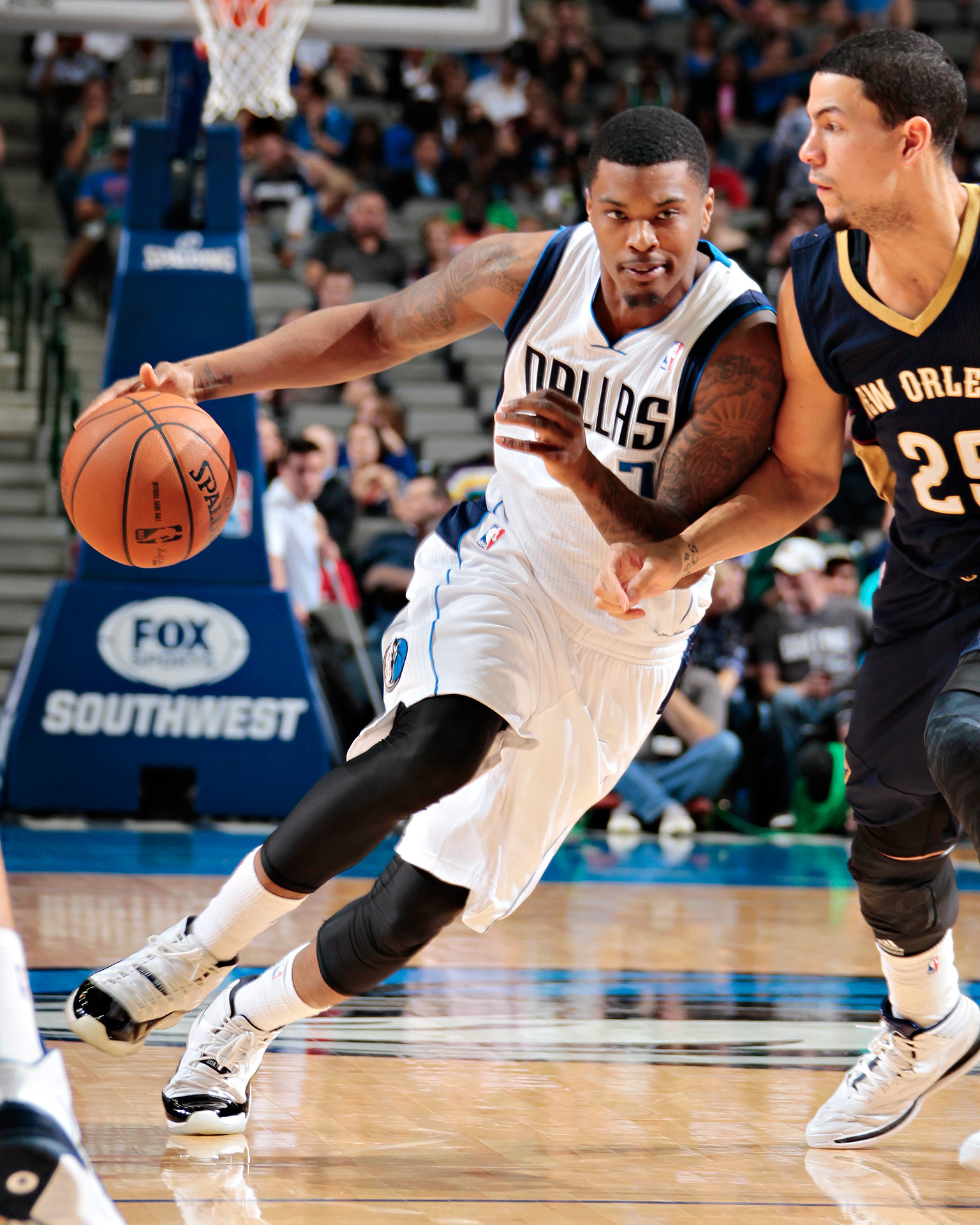 The Mavs acquired the 43rd overall pick to get Ricky Ledo, a 6-foot-7 shooting guard they see as a high-potential project. The four-year contract Ledo signed provides evidence of the Mavs' commitment to developing him. He got $60,000 more than the minimum in his first season, and the Mavs guaranteed the first two years of the deal (almost $1.4 million).
Ledo didn't play in college at Providence due to the NCAA deeming him ineligible. This year with the Mavs, Ledo has spent a good amount of time with Dallas' NBA D-League affiliate Texas Legends. In 21 games with the Legends, Ledo is averaging 13.8 points and 5.7 rebounds in 28.5 minutes. Ledo has logged only 27 total minutes with the Mavs this season, scoring 19 points.
According to Basketball-Reference.com, Ledo has an adjusted 17 PPG per 48 min, good for 6th among all rookies. Ledo is a very raw scorer that's a decent rebounder and has the ceiling to become a Chandler Parsons-type player if he can be developed correctly.  Currently however, Ledo would also likely be part of a bigger multi-player trade if he was to be moved.
Although these players have some trade value, the Mavs will likely keep both Ledo and James unless of course the right deal is to arise or if they were to be part of a bigger trade. Time will tell in the coming week if the Mavs do decide to make moves.
Days until trade deadline: 10 days
Stay tuned!