Has the yards allowed topic for Trevon Diggs become an overused metric against him? And do you believe Diggs is currently a top-10 cornerback?
Juwan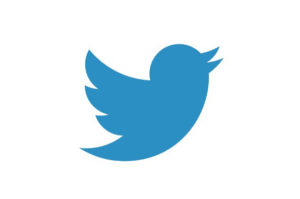 : I've been saying it for months and I'll continue to say it, if you watched Dallas play last year, you'll understand how overblown the amount of yards Diggs allowed last season is. Yes, Diggs gave up a few big splash plays, but rarely do I remember any plays that greatly impacted Dallas' chance to win the game. In comparison, we saw when Byron Jones was here a few seasons back the type of corner who will shut his side down but won't register any turnovers. That safe style of play is effective, but it resulted in the offense having one of the worst averages in terms of starting field position in the league that season. It's not a coincidence last year's offense scored the most points in the league and in team history. Interceptions take life from the opposition and breathes life into the offense. And when you have a corner that impacts the game as he does it undoubtedly makes him a top-10 corner in the game. Give me Diggs' style of play any day.
Nate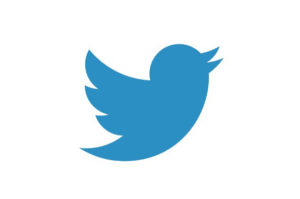 : It's been incredibly overdone. I frankly never heard people dragging guys like Marshon Lattimore for giving up large yardage totals. Did Trevon Diggs give up a lot of yards in 2021? Yes. Was Dallas up big in several blowout games in which he gave up lots of garbage time yards when the game was over? Also yes. Diggs has only been playing corner since his sophomore year in college and he has demonstrated exceptional ball skills as a corner. As he gains more experience, his coverage skills will improve along with his already-elite ball skills. Looking at Diggs requires some nuance. He can be sloppy and get burned at times but a lot of that comes from inexperience. This should improve over time as he heads into his age 24 season. Detractors of Diggs constantly bring up his yards surrendered as the only stat that matters, but Diggs ranked 12th in completion percentage allowed (12th in the league), 1st in completion percentage over expected when targeted. 4th in QB rating when targeted, 1st in interceptions, 4th in adjusted net yards allowed per coverage snap, 2nd in pass breakups, and 1st in EPA when targeted. Diggs is clearly a top 10 cornerback in the league. He is a flawed player that certainly needs to improve and not all of his criticisms are unfounded. But the narrative that he is not a great player to have in your secondary, or is as some like to call him on social media, "trash", is flat out untrue. He has some really good moments and some really bad moments but his impact is completely undeniable.
Is this a make or break year for Ezekiel Elliott? Would you look at trying to move on from him if he has a disappointing 2022 season?
Juwan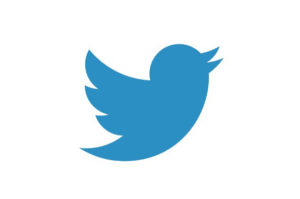 : I do believe this is a pivotal year for Elliott. For years this team has been masters at restructuring contracts to shift the cap in their favor. They didn't touch Amari Cooper's money last season and we saw him traded earlier this offseason. They have not touched Elliott's money though he is expected to count $18 million towards the cap this season. Elliott as a designated post-June 1 cut in 2023 would save the team $10 million with around $11 million of dead cap to eat over 2024 and 2025. Considering his production has not matched the contract that has him as the second-highest paid running back in the NFL, if he doesn't show some sort of incline this season then Dallas should look to move on from a back that'll be entering his eighth season next year.
Nate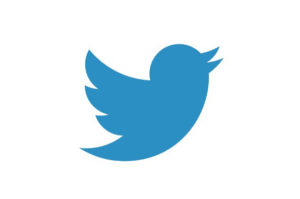 : This is definitely a big year for Elliott if he wants to be in Dallas beyond 2022. The narrative about Elliott has gotten out of hand. He's definitely a player in decline but is still a very good running back. I think complaints about Elliott's horrific contract get mistaken for complaints about Elliott's play. With that being said, I'm looking to move on from Elliott after 2022 regardless of how he performs simply because paying big money to running backs (let alone veteran running backs with a ton of mileage) is a terrible team-building strategy. Elliott carried a $30 million dead cap charge if he was released this offseason, so that wasn't an option. That charge goes down to $11 million next offseason, $6 million in 2024, and $1 million in 2025. Restructuring his contract to push the dead money further into the future is also not an option (at least it shouldn't be an option). Whether or not he is still on this team will speak volumes about how stubborn the front office is. Elliott's contract has completely hamstrung Dallas, and the 2023 offseason is Dallas' first chance to get out of the deal. If Elliott is still in Dallas in 2023, that will tell you all you need to know about their willingness to admit a big mistake. I like Elliott as a player and he clearly is a great guy in the locker room, but his contract is unjustifiably bad. This is definitely a big year for Elliott and it is going to be his last chance to wow the front office into paying him $16 million next season. I personally think that would be terrible business to bring a 28-year-old Elliott back at a $16 million cap hit in 2023, but I'm also not the general manager. I'd be very surprised if Elliott is still a Cowboy in 2023.